4 Essential Carpentry Services To Decorate Homes in 2023
When constructing or renovating homes in 2023, there is a lot to do with wood work to decorate your homes as well as consume your goods and housekeeping things. But basically the first 4 things that come to mind are kitchens, bedroom wardrobes, TV units and false ceilings because these are the utmost part of your home. By concentrating more on the above carpentry services part, you can bring the best design ever with unique ideas.

Making the best kitchen carpentry work
Kitchen carpentry is an essential part as this needs to be designed perfectly and it should be spacious as well as hygiene for health and well being. In Singapore, Many carpentry contractors specialize in the design and construction of kitchen cabinetry. The designs are classy-looking, long-lasting kitchen cabinets using high-quality plywood and fittings. These kitchen cabinets resist expansion, shrinkage, warping, and other issues and also have a longer lifetime.
Your kitchen may get a lot more charm and functionality from custom cabinets. You can create cabinets with features like pull-out pantry shelves, spice racks, and specialized storage for utensils, pots, and pans that are particular to your needs.
The final design will have a natural appearance with excellent aesthetic value if it is stained, laminated, or painted with polyurethane coating. The painting is done in a dust-free vacuum painting booth. The thousands of satisfied customers in Singapore are present who have used kitchen carpentry from reputable contractors. You can Google and search the best people for kitchen carpentry Singapore. There are lot of carpenters available for both residential and business clients like restaurants, cafes, bakeries, etc.,
At the same time your kitchen might feel airy and open shelving. You may use it as utilitarian storage for daily using objects like dishes, glasses, and utensils or as a display for ornamental items.
Wardrobe ideas on bedrooms
There are many different designs and options for bedroom wardrobes to choose from to meet your requirements and preferences. Built-in Wardrobes, walk-in wardrobes, sliding door wardrobes, mirrored wardrobes, open wardrobes, corner wardrobes etc.,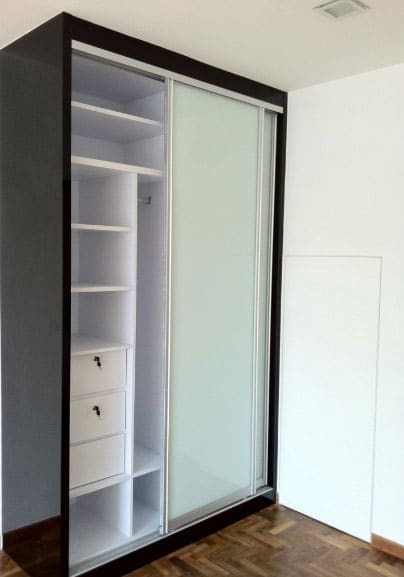 There are many carpentry services Singapore available, but when it comes to professionalism, affordability, and the time needed to fabricate your wardrobe cabinets, you must be careful while selecting your carpentry handyman. Wardrobes are more than just a wall-mounted tier of cabinets where you store all of your goods, including clothes, documents, and other accessories. Additionally, it gives good looking interior for your room that you can display for visitors from your family and friends. In the fabrication of the carpentry for condominium projects as well as landed properties, there are numerous carpentry services to work. Usually, cabinets are divided into sections and partitions according to usage using hardwood and ply frames. Simply give a call at 6264 1042 if you have any questions. We'll be more than pleased to share our knowledge with you and explain further more about your requirements.
Structure your TV area in living
In living rooms, TV units are an essential piece of furniture that may also increase as a decorative centerpiece. Some concepts for TV units are wall mounted TV units, Built-in TV unit, TV unit with carpentry cabinets, floating TV units etc.,
For the interiors of living rooms as well as numerous TV Units and Showcases for your home or office, select custom carpentry services instead of readymade units. The proper TV cabinet will provide storage and display space in addition to enhancing the atmosphere of the living room. In the end, watching TV unites the whole family to enjoy a film or show. One of the most crucial pieces of furniture in your home is the TV unit. To create an entertainment area in your living room, position the TV unit against the wall at the centre of the space.
Make your ceilings grand and beautiful
Design your ceilings with new ideas and good color combinations by the help of carpentry works. Without a false ceiling, your home will not look up to the mark. There are many Singapore's best and most affordable false ceiling carpentry services suppliers to get work done. You will be happy to hear that many contractors have been building false ceilings for more than 20 years. Gypsum false ceilings, grid false ceilings, and gypsum partitions are areas of expertise for these contractors. False ceilings may be created at the most affordable prices in Singapore. Check for a high standard rates of workmanship while getting the false ceiling estimation. Both residential and business owners are in great demand for false ceiling carpentry services.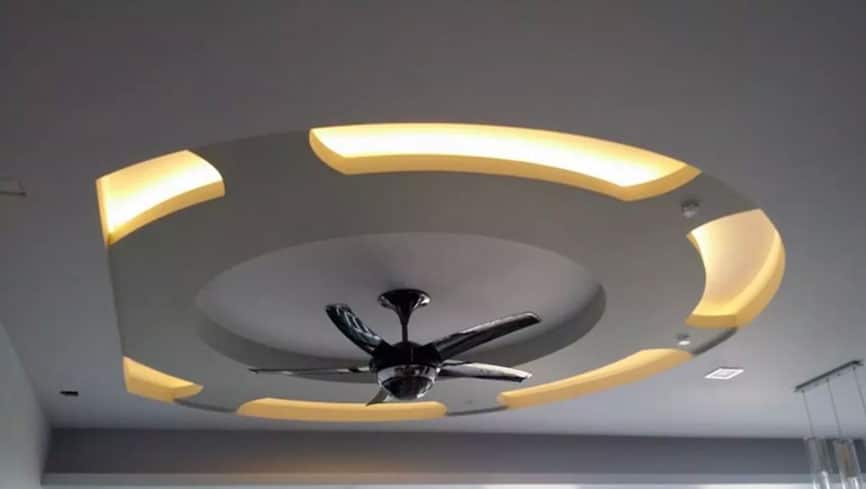 The false ceiling can be painted or finished in a contrasting color to create depth and visual interest. There are countless options for false ceiling carpentry in Singapore, so make sure to look into them all to discover the ideal match for your bedroom or living room.
Also read our latest article about what factors should you consider for your kitchen carpentry Singapore?