5 Important Processes of Carpentry Handyman You Should Know
Everyone may require carpentry services in Singapore for residential or commercial purposes at some instance in your life. You may look for kitchen carpentry or carpentry services for your living or bedrooms, or you may need commercial renovations, then you hire carpentry contractors to do it. At that time you must be aware of the 5 basic carpentry processes which usually carpentry contractors or interior decorators adopt, so that their work will make you satisfied.
1. Planning
2. Marking
3. Cutting
4. Fitting / Fixing
5. Finishing Work
Planning
There are a number of reasons planning is important in carpentry works. Accurate measurements and cuts are necessary for every carpentry works. Without careful preparation, you run the danger of making errors that will waste materials as well as spoil your project. Planning aids in calculating the exact amount of materials required for a project. By avoiding overspending or running out of materials in the middle of a job, planning your carpentry works can save you money. Planning enables you to efficiently organise your task and carry it out.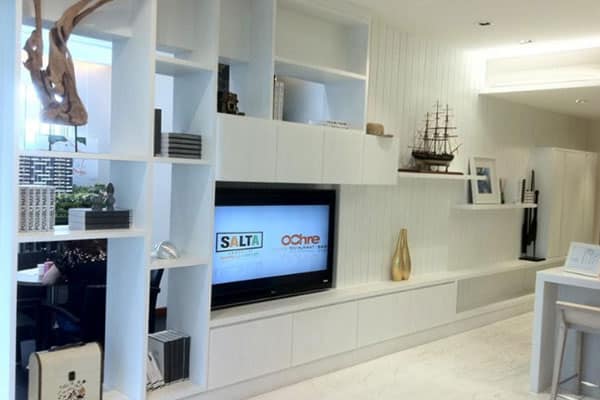 It allows you to make design choices, such as wood types, finishes, and joinery techniques that will enhance the project's overall appearance. Different tools are needed for various carpentry services. Making sure you have the tools you need before beginning your project. Thus, delays and interruptions are avoided.  Planning helps you to establish clear goals, reduce errors, keep expenses under control, and make sure that the finished carpentry services satisfy your design and requirements. Thus planning in carpentry is essential for achieving efficient, accurate and safe results.
Marking
Marking allows you to point out where to make cuts, holes, or joints. This accuracy is necessary to guarantee that parts fit together without any gaps. Marking helps maintain consistency throughout your woodworking project. Marking is a visual cue that helps to prevent errors while implementing.  Marking helps maintain accurate alignment when constructing carpentry components. Every professional carpentry handyman mark well to finish the project with str\uctural integrity and aesthetic appeal. For the objectives of layout and design, marking is important.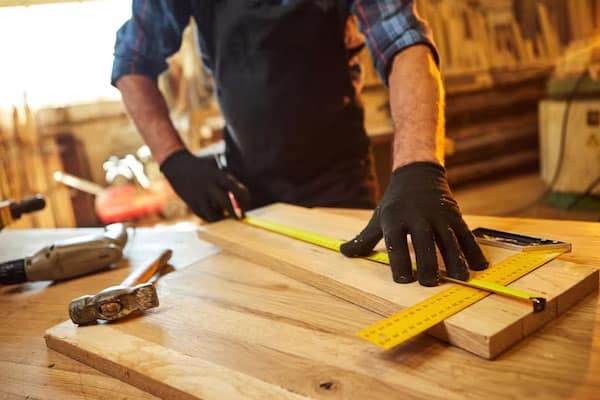 Accurate marking can reduce waste. By maximizing the use of materials, you may make accurate cuts and lessen the quantity of waste wood produced by marking components carefully. Marking allows team members to understand the plan and correctly execute their tasks.
Cutting
Cutting is a fundamental and important thing in carpentry works. It is essential in the shape of wood and other materials for creating different components and structures. Cutting is the process of cutting up raw materials, like plywood or timber, into the specific parts that a project requires. Boards, beams, panels, and many other things that are necessary for installation can be included in these components. For components to fit together correctly, precision cutting is required. Cutting allows carpentry handyman to customize components to fit with specific measurements and design requirements. In more intricate carpentry services, such as furniture making, cutting is used to create complex shapes and contours.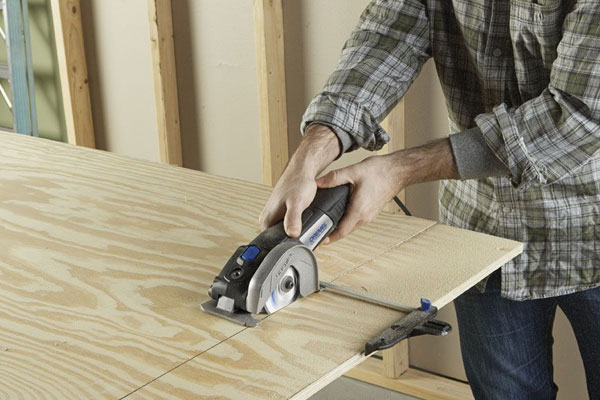 On the whole, cutting is essential to carpentry because it transforms raw materials into different shapes, assures precision and accuracy, promotes safety, and has a substantial impact on both the practical and decorative aspects of carpentry projects. Whether building a straightforward wooden frame or creating elaborate, fine woodworking components, carpentry depends on the skillful execution of cuts to get the required results.
Fitting / Fixing
In carpentry, fixing or fitting is a technical skill because poorly fitted joints or components can result in structural problems, gaps, and a decrease property value and professional appearance. Carpenters frequently use test fits to make sure the wood parts fit together perfectly and tightly before permanently fixing them. Before using adhesives, fasteners, or other securing techniques, the test fits helps to know any necessary changes to be made. Carpentry services with experience get a solid feel for the tools and processes, which enable them to produce beautifully carved items with exquisite features and sturdy joints. Paring, Mortising, Carving, Bevel-edge and cross grain are some techniques you can see by the carpentry services Singapore while fixing.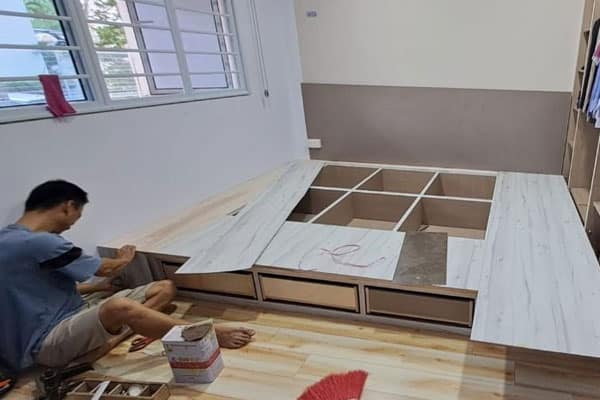 Finishing Work
Finishing a job is important in carpentry for a number of reasons. It is the last stage of a carpentry project and entails the procedures and particulars that improve the woodwork's appearance, durability, and usability.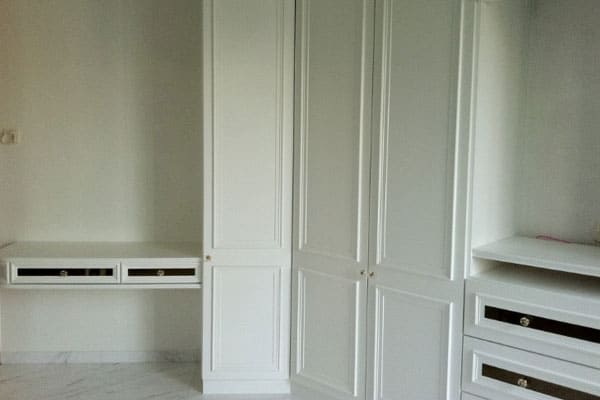 In carpentry, finishing work is important for the following reasons:
Enhancing Appearance:  An expertly done finish can significantly raise the project's aesthetic value. It may enhance the wood's natural beauty and grain while giving the material a polished, expert appearance. A room or space's focal point can be beautifully crafted woodwork. 
Smoothing: Sanding and smoothing the wood surfaces during finishing improves their beauty and increases their comfort and safety when touched.  Smooth surfaces are less likely to splinter or cause injuries.
Color and Texture: You may manage the wood's colour and texture through finishing. To get the desired look, whether it's a natural wood appearance or a specific colour scheme that complements your overall design, you can pick from a variety of stains and paints.
Sealing joints: Finishing materials are used in carpentry to seal joints and connections, reducing the gaps or separations that could decrease the project's structural integrity.
Moisture Control: Finishing aids in controlling the moisture content of wood, reducing excessive expansion or contraction owing to variations in humidity. By doing this, you can protect your wood from harm such as splitting and warping.
Increased Value: A property will gain value from well-executed carpentry projects. Whether it's a well made deck, a beautifully finished wooden floor, or custom cabinets, the finishing quality can impact how much the project is valued.
In Summary, All the above 5 carpentry processes are important for every professional carpentry contractors. Thanks for reading the article and hope this will help you to better understand the step by step working process and complete your wooden work without any confusion.
Also read our latest article on Importance Of Good Carpentry For Your Home!