5 Most Elaborated Kitchen Carpentry Singapore in 2023!
Introduction Of Kitchen Carpentry Singapore Designs
The kitchen is probably one of the most used functions in your house, so you want it to be a space you enjoy spending time in. And aside from functioning appliances, a kitchen design you'll love for years to come is of utmost importance. So whether you're renovating or simply looking for some inspiration, we found 5 elaborated and beautiful kitchen carpentry Singapore design ideasin 2023 that will help you optimize your own—and the best lessons to take from them.
Kitchen Carpentry Singapore – Design 1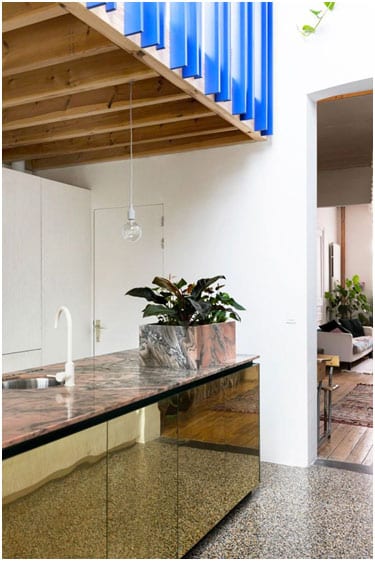 Mirrors are multitaskers. Not only do they make sure that you look good, they can also make your rooms look bigger, brighter, and better. If you love shiny stainless steel and edgy mirrored surfaces, take the metallic look to the next level with a gold mirrored island. In this kitchen designed by Dries Otten, the island brings some glamour to the playful elements throughout, like the single pendant light, swirls of pink marble, and cobalt blue loft railing above. You can take this further by making your cabinets and even your backsplash with mirrors!
Design 2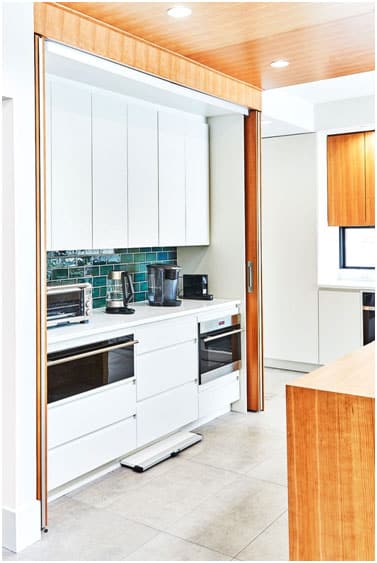 In need of space? Why not tuck your kitchen away with a design by Matthew Ferrarini? this kitchen is bursting with ingenious small-space solutions. He uses folding wood pocket doors to conceal the entire counter and cabinet area against the wall. This would be a major game-changer in a studio apartment where space is key.
Design 3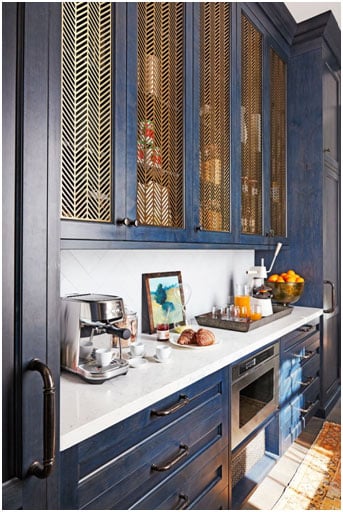 Can't decide between glass display cabinets and solid cabinets? Try this clean medium. Both practical and aesthetic, the golden metal grates allow for partial visibility and an added touch of vintage luxury that goes well with most colors. The carpentry services  singapore workmanship here is really clean and creative
Design 4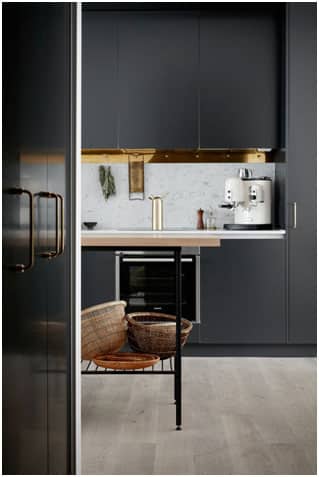 If you are like me and love matte material, you'll understand that there's nothing sexier than matte black when it comes to kitchen paint colors. Except, that is, when you cover the bottom of the overhead cabinets with a gold mirrored material.Easy to clean and maintain, this design will give your kitchen the moody, sexy, chic look it deserves.
Design 5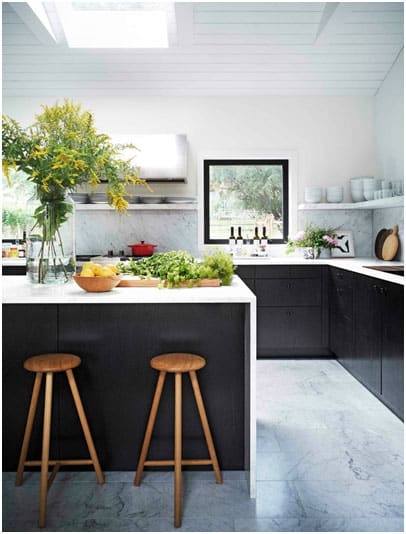 Marble, Marble, Marble. Don't be afraid to go marble crazy, from the backsplashes to the countertops and even the floors. The slabs of barely gray honed Carrara marble covering the kitchen of Maxwell Ryan's Hamptons home make for a clean, airy look. Glossy marble is also very reflective, this will give the same illusions as mirrors; making your room look bigger.
So here we are
5 creative kitchen carpentry Singapore designs that put most other kitchens to shame. Any Joe Shmoe can pick up a paintbrush, some tools and remodel a kitchen, but only a great carpenter with enough skill and experience can reproduce such stunning and intricate carpentry designs.
Here at Simple Closet we pride ourselves with our workmanship that takes years of experience to perfect, all of our projects have been carefully crafted with one goal in mind; quality. We try to communicate with our clients as much as possible giving each project a personal touch all the while living up to our clients expectations. Our projects are also highly precise as we are able to measure and plan on the actual worksite, we are also knowledgeable about all material sizings.
With a reputation built by word of mouth, we design and build high quality wardrobes, cabinets, kitchen fittings, TV consoles & feature walls, office spaces, storage solutions, entertainment solution, full fitting, Flooring, dismantled carpentry services for both residential & commercial sectors.
Do contact us at