What is Carpentry?
Carpentry contractors are professionals that help people make or repair objects out of wood. During the building and installation of kitchens, timber frames, cabinet manufacturing, concrete formwork, and other projects, they cut, shape, and build materials. In the past, carpentry professionals primarily worked with natural wood. However, as the market becomes more sophisticated, many additional materials are being used to create more exquisite furniture.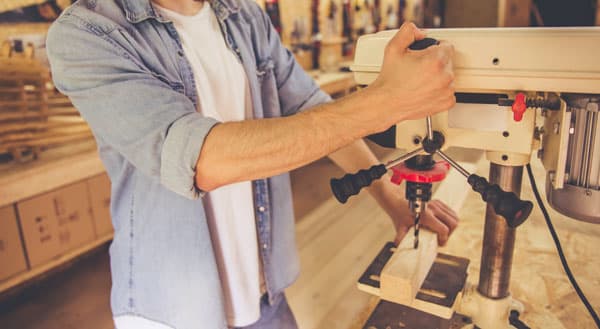 The duties of a carpenter differ depending on whether they work in rough or finish carpentry. Rough carpenters often work on large building projects outside, and they spend the most of their time conducting carpentry works outside. Installing wooden concrete forms for cement footings or pillars while building tall or large constructions like buildings or bridges are examples of projects.
Finish carpenters, on the other hand, work on smaller tasks. Cabinetry, furnishings, frames, and doors are examples of undertakings that can be similarly complicated. Finish carpenters construct decorative, intricate, and beautiful wood products for a wide range of applications. They must be detail-oriented and capable of working on a small scale. Interior designers, handymen, and remodelling contractors frequently work alongside carpenters.
Carpentry works with wood and other materials to build, install, and repair structures and fittings. They can be involved in a wide range of projects, from highway construction to cabinet installation at your home.
Carpenters can perform a wide range of carpentry services or specialise in one or two. Remodelling homes and other structures, for example, necessitates a diverse set of carpentry abilities. Depending on the opportunities, well-trained carpenters can switch from residential to commercial work.
Carpentry Handyman Tasks
Getting the proper materials via measuring, estimating, selecting, and obtaining them
Height, width, length, and other proportions are calculated.
Figuring out how to put the designs into action;
After analyzing the required designs, calculating requirements (e.g. drawings, blueprints, or sketches)
Wooden constructions and frames are constructed, maintained, repaired, or demolished.
Various materials are cut, sanded, carved or molded, then assembled.
Before pouring concrete footings, foundations, walls, columns, slabs, and beams, anchor bolts and embedded steel are installed.
Reading blueprints, making calculations, and laying out layouts
To ensure that the materials for the project have the correct dimensions, choose, measure, and mark them.
Structures and components consisting of wood, wood replacements, lightweight steel, and concrete are built, installed, and repaired.
Structures and sections of structures are being demolished as needed.
Debris removal to prevent workplace accidents
Joining and cutting
Following building codes, which are rules established by the governments.
Carpentry education can begin in school, and additional skills can be acquired through on-the-job training. Additionally, extra trade-related training can be obtained by attending trade or vocational training.
Apprentices may learn about safety, first aid, sketching, arithmetic, and other carpentry techniques in structured classroom lessons. They may gain knowledge of the connection between carpentry and other trades. They learn the relationship between carpentry and the other building crafts both in the classroom and on the job. Most of them may specialise in different areas, such as countertop construction, bespoke furniture construction, and cabinet construction.
Apprentices learn basic structural design and get familiar with common carpentry tasks such as layout, form building, rough framing, and outside and inside finishing while on the job. They also learn how to use the trade's tools, machines, equipment, and materials.
Apprenticeships are the most common way for carpenters to learn the trade. They also gain technical training, as well as safety and construction codes.
Basic Requirements of carpenters
| Requirements | Description |
| --- | --- |
| Manual Dexterity | Carpenters, who work with their hands and use saws, hammers, and other tools, require good eye-hand coordination, physical fitness, and a good sense of balance. |
| Attention to Detail | There are a lot of intricacies in carpentry work that carpenters need to pay attention to. Carpentry work necessitates meticulous attention to detail. |
| Problem-Solving Skills | Every work is different, and carpenters must be ready to adapt designs to account for any unexpected environmental concerns. |
| Strength and Stamina | Carpenters will lift heavy materials such as lumber, cement, and other materials. Carpenters are on their feet for lengthy periods of time, typically outside in hot weather. |
Carpenters, particularly supervisors and contractors, should be able to communicate effectively with clients. They must also be able to identify and estimate the amount of supplies required to finish a job, as well as determine the project length and cost.
The list of jobs that carpenters can do depends on each individual.
Custom Carpentry Work
| Structure | Description |
| --- | --- |
| Doors | Carpenters may design, recommend, install, repair, and replace a variety of doors, ranging in material and functionality, depending on your requirements. |
| Windows | On top of installing windows and doing repairs on old windows, carpenters can also recommend additional accessories such as hinges and openers. |
| Renovations | If you are doing any minor types of renovation at home, a carpentry handyman is also able to provide inputs and aid in the process. A carpenter may assist with the installation of cabinets, the construction of a deck, the installation of new flooring, and a variety of other tasks. |
| Formwork | When concrete is being put on the land, formwork is required. Carpenters are typically qualified and most suited for planning, constructing, and removing formwork, as well as ensuring that it can support the structures. |
| Handrails | Staircases, balconies, patios, and decks all benefit from handrails to keep their structural integrity. Because handrails can be built of wood, carpenters can create a custom handrail to match your home's overall style and concept. |
| Building a deck | A carpenter can either build or assist specialists in the construction of a deck for your home. They may install personalized stairwells, ramps, and railings that are made to order. |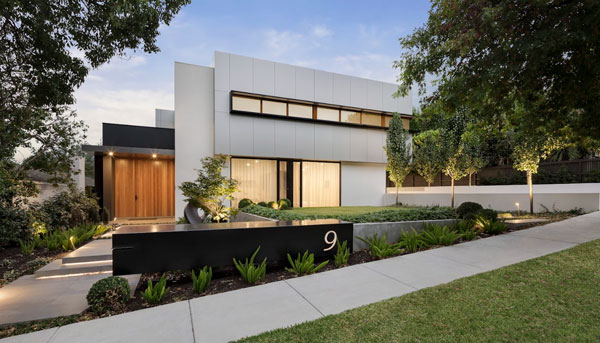 With a better understanding of what carpentry contractors do and the skills they have, you can now engage the best carpentry carpentry contractors in Singapore that will suit your carpentry needs.